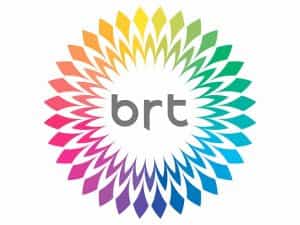 BRT 2 est une chaîne diffusée depuis la Cyprus. Vous pouvez regarder BRT 2 en ligne gratuitement sur notre site Web à tout moment et partout.
Dernière mise à jour 2 years ago
BRT 2 est une chaîne diffusée en ligne gratuitement depuis les chaînes de Cyprus TV
Recevez les dernières nouvelles de Cyprus et du monde ou rattrapez-vous avec les dernières histoires, clips et programmes de vos émissions préférées. Le "BRT 2" vous apporte une couverture des dernières nouvelles et la diffusion en direct de BRT 2 en direct vous aidera à rester au courant des événements qui se déroulent dans le monde.
Bayrak Radio and Television Corporation (Turkish: Bayrak Radyo Televizyon Kurumu), is the official radio and television broadcasting corporation of the self-proclaimed Turkish Republic of Northern Cyprus. Bayrak means flag in Turkish.
History
The establishment of BRT dates back to the events of December 1963 when intercommunal violence between the Greek and Turkish communities effectively ended co-operative ventures. Until that time, the Cyprus Broadcasting Corporation (CyBC) was jointly run by Turkish and Greek Cypriots.
Therefore, in the eyes of the Turkish community, it became urgent for them to have their own radio station as the Greek Cypriots had taken over the CyBC since the Turkish Cypriot public sector employees withdrew from their positions.
Bayrak Radio was established on December 25, 1963, to voice the cause of the Turkish Cypriot people following its exclusion from CyBC, and the Cypriot Government. Bayrak Radio began as a clandestine homemade station, put together with a few pieces of homemade electrical equipment, which was powered by a car battery.
It started transmitting within a limited radius of 2.5 km from a small garage in the backyard of a house in Nicosia.
By February 1964, Radio Bayrak's transmission could be listened to from across the whole island. By 1966 Bayrak Radio was broadcasting in Turkish, English, and Greek on a single channel.
After that, it had expanded to broadcast through two channels. Despite its limited means, Radio Bayrak continued to voice the Turkish Cypriot viewpoint in the Cyprus dispute.
Following the Turkish Military Invasion in 1974, Bayrak Radio was restructured into a corporation.
Carrying out its first black and white television broadcast on July 19, 1976 - with studio equipment dismantled and brought in from Diyarbakir, Turkey - Bayrak Radio took on its current name of Bayrak Radio and Television Corporation. The transmission went to (PAL) color in 1979. As of March 1983, it began transmitting in Stereo FM Radio.
BRTK produces its own news with the aim of distributing information about the Turkish Cypriots throughout the world via satellite, also via the internet. The quality of its internet broadcasting has been increased accordingly. Interested people can read and hear the news in English, Greek, Russian, German, and Arabic on certain hours of the day.
BRTK has been autonomous since 1983.
In addition to the Turkish language BRT 1 and the main English language BRT 2 Television channels, BRTK also operates five radio stations: Bayrak Radio, Bayrak FM, Bayrak International, Bayrak Classic FM, and Bayrak Turkish Music. BRTK launched its internet website in 1997. In addition to the internet, BRT 1 TV, Bayrak Radio and Bayrak International can be watched and listened internationally via satellite.